Drug Possession Attorneys in Los Angeles, CA
Effective Defense to Get You the Best Outcome for Your Situation
All criminal charges are serious and must be handled effectively, especially drug crimes. Being convicted can put you at risk of huge fines, lengthy jail sentences, and attach your name to a criminal record that will follow you around for years to come. Let the Los Angeles possession lawyers at Gibbons & Gibbons help you fight for your freedom. You do not and should not have to handle these charges on your own.
Call (562) 372-6366 now or contact Gibbons & Gibbons online to schedule your free consultation and begin working toward a strong defense.
California has its own system for classifying and penalizing drug crimes. Without a strong defense behind you, it can be difficult to fight your charges. Our team at Gibbons & Gibbons has been in the defense field for over 60 years. We understand the hard work it takes to fight for your best outcome, and we are committed to giving it 100 percent.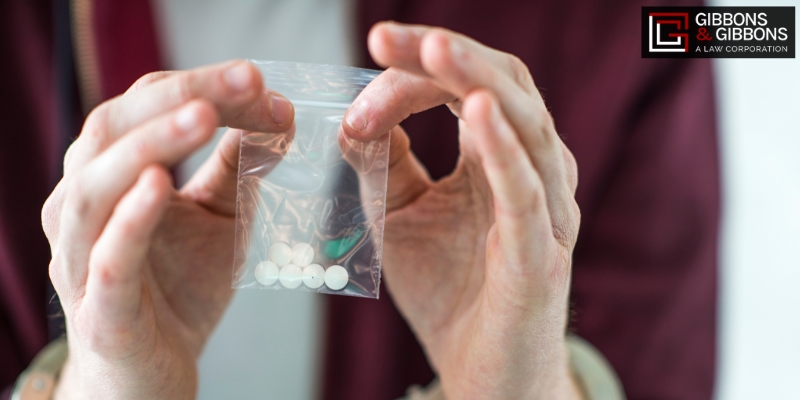 California's Drug Possession Laws
In California, there are two overarching categories for possession crimes: simple possession and possession with the intent to sell. The compounds used to make drugs, as well as the drugs themselves, are all considered illegal substances. After determining the category of your crime, the court will then classify the offense as an infraction, misdemeanor, or a felony. Because there are varying groups of drugs based on their potential for abuse, possession charges can all be penalized differently.
Penalties for drug possession can include:
Imprisonment for 1 year up to 3 years
Fines up to $1,000
Community service hours
Your sentence could also be increased depending on other factors, such as if the defendant was under 18 years of age and if the crime was committed on school property. While you may feel hopeless about your situation, you have an advocate on your side.
How Our Los Angeles Drug Possession Lawyers Can Help
With decades of experience and thousands of cases handled, our team has built a reputation for outstanding representation when it counts. Our priority will be to cast doubt on the suspicions raised by your prosecutors and law enforcement. In some cases, working with them can help us get evidence dismissed from your case. It may also be possible for you to obtain alternative sentencing options like community service or a treatment program.
We are not intimidated by the threats made by prosecutors. Our experience helps us understand and plan for their tactics and strategies. If you select us to represent you, we will immediately get to work on contacting those involved to gain more information. Gibbons & Gibbons takes a trial-ready approach to all our cases, meaning that no matter what happens, we are prepared to fight your case and protect your interests for as long as we need to in order to get you the best possible outcome.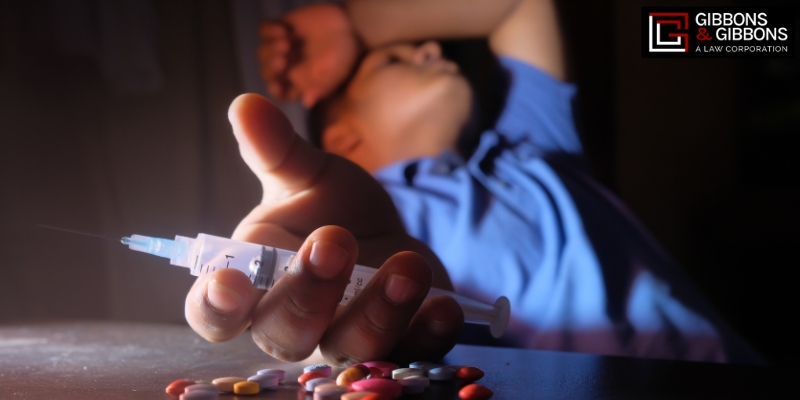 Schedule Your Free Consultation Today
It is important to have an attorney in your corner who knows what they are doing. Our firm has an outstanding track record in the community and is confident in our representation. During your free initial consultation, we will discuss exactly what happened with your situation and provide you with guidance about what will happen next. By better understanding the charges against you, you will have a better working knowledge of your legal options and how to use them.
The sooner you call our firm, the better your chances will be of finding a favorable resolution to your case. There is hope for your case, and we are here to help you prepare an effective strategy to protect your interests. Contact our firm today and begin your free consultation.
Call (562) 372-6366 or contact us online now. Serving clients across Los Angeles including communities like Whittier, Bellflower, Downey, Hawaiian Gardens, Long Beach, South Gate, Bell, Bell Gardens, Paramount, La Mirada, Artesia, Pico Rivera, Montebello.