Juvenile Crime Attorneys in Los Angeles, CA
More than 60 Years Spent Protecting Young People from Criminal Convictions
If you are a minor and have been charged with a crime, or if you are the parent of an underage child who is facing charges, Gibbons & Gibbons can help. We are experienced Los Angeles juvenile defense attorneys who have focused on criminal defense for more than 60 years combined. Don't wait to contact our firm and get started on planning your defense.
Call (562) 802-3602 now or contact Gibbons & Gibbons online to schedule your free consultation. Se habla español.
Our Los Angeles criminal defense firm understands the negative effects that criminal charges and convictions can have on young people and their futures. Their friends and family can lose respect for them, as can their teachers and mentors. Employers will be less likely to trust or hire them, and colleges and universities could reject their applications.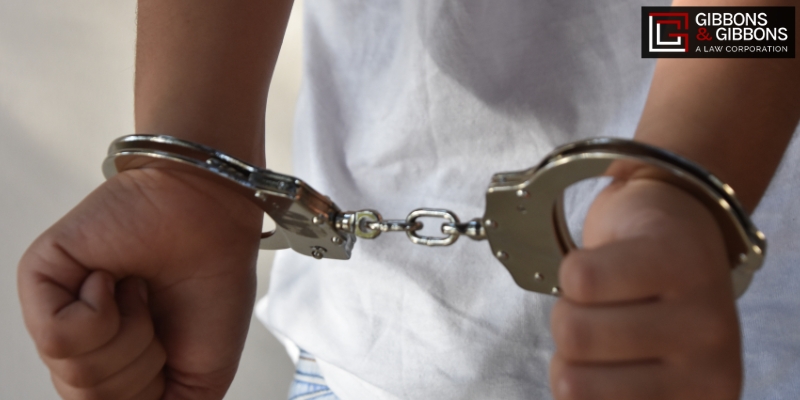 Compassionate Representation from Beginning to End
The Los Angeles juvenile crime lawyers at Gibbons & Gibbons truly cares for each one of our clients, especially those just starting out in life. While children are not processed, tried, or penalized the same way as adults, the penalties for a juvenile crime can still be severe.
Underage individuals are held in California juvenile detention facilities instead of jail and can be sentenced to a residential rehabilitation center if convicted of a serious crime. In some extreme cases, such as first-degree murder, a minor could even be tried as an adult and face the same sentence that a convicted adult would. It is crucial that you or your child retain the services of an experienced criminal defense lawyer.
Our firm helps juveniles explore options such as:
Community service
Treatment programs
Reducing criminal charges to obtain a better sentence
Mentorship programs
Juvenile Crime Lawyers Serving Los Angeles, Buena Park, Bellflower, Cerritos, Cypress & More
Waiting to hire a capable defense lawyer when you are facing criminal charges can be detrimental to your case. Gibbons & Gibbons offers free initial consultations, so call us today to schedule an appointment. When you retain our Los Angeles juvenile crime lawyers, you gain the personal representation of one of our partners—not an associate or paralegal. We have more than 60 years of combined experience and are a family of attorneys, so you can be confident in our dedication and experience.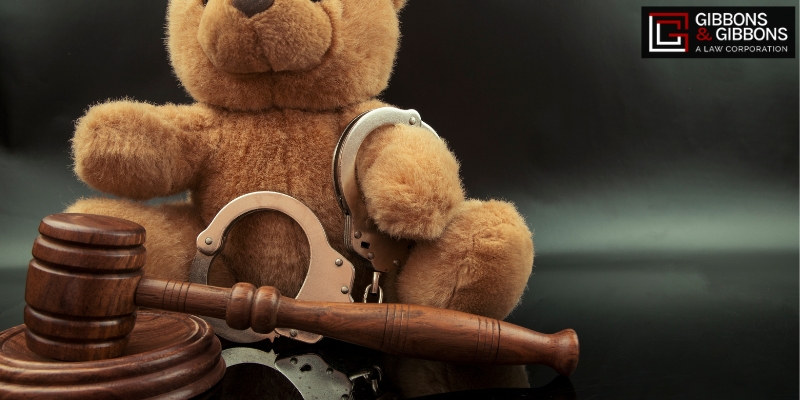 Los Angeles Juvenile Resources:
Los Angeles Court – Juvenile Division
ALFRED J. McCOURTNEY JUVENILE JUSTICE CENTER (LANCASTER)
1040 West Avenue J
Lancaster, CA 93534
COMPTON JUVENILE COURT
200 West Compton Boulevard
Compton, CA 90220
EASTLAKE JUVENILE COURT
1601 Eastlake Avenue
Los Angeles, CA 90033
INGLEWOOD JUVENILE DELINQUENCY COURT
Inglewood Juvenile Courthouse
110 East Regent St.
Inglewood, CA 90301
LONG BEACH JUVENILE COURT
Long Beach Courthouse
415 West Ocean Boulevard
Long Beach, CA 90802
LOS PARDINOS JUVENILE COURTHOUSE
(Courthouse is attached to Los Padrinos Juvenile Hall)
Los Padrinos Juvenile Courthouse
7281 East Quill Dr.
Downey, CA 90242
PASADENA JUVENILE COURT
Pasadena Courthouse
300 East Walnut St.
Pasadena, CA 91101
POMONA JUVENILE COURT
400 Civic Center Plaza
Pomona, CA 91766
DAVID J. KENYON JUVENILE JUSTICE CENTER
7625 South Central Ave.
Los Angeles, CA 90001
SYLMAR JUVENILE COURT
16350 Filbert Street
Sylmar, CA 91342-1099
Call (562) 802-3602 now to get started. We represent clients across Los Angeles including communities like Whittier, Bellflower, Downey, Hawaiian Gardens, Long Beach, South Gate, Bell, Bell Gardens, Paramount, La Mirada, Artesia, Pico Rivera, and Montebello.