Domestic Violence Defense Attorneys in Los Angeles, CA
Any arrest in Los Angeles has the potential to be a life-changing experience, and it's natural for anyone in this situation to fear the worst possible outcomes. Regardless of whether you committed the offense in question or have been arrested for a crime you did not commit, it is very easy to feel as though the criminal justice system is completely against you and no one is on your side. While your situation may seem desperate, the right Los Angeles domestic violence defense attorney can have a tremendous positive impact on the situation.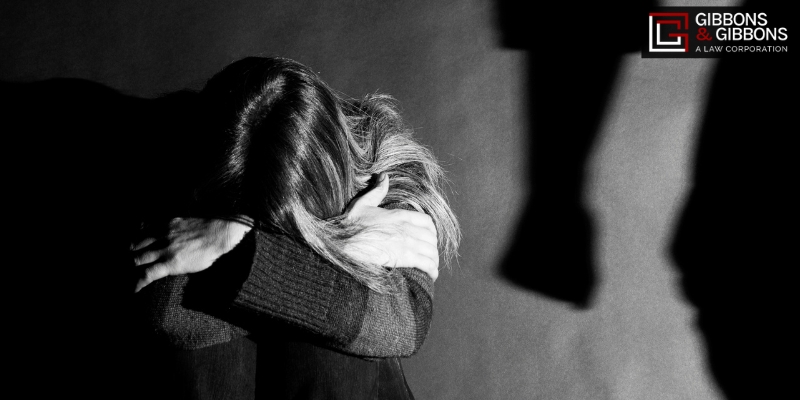 Defense Representation for Los Angeles Domestic Violence Charges
Domestic violence affects the lives of thousands of state residents each year, sometimes resulting in devastating injuries and even death. While specific acts of domestic violence may mirror standard criminal offenses, the term "domestic violence" indicates a violent crime that has taken place within a family or household. Even though a specific incident may appear to meet the definition of a standard criminal offense, the relationship between the parties involved could mean the situation qualifies as domestic violence.
Why You Need a Los Angeles Domestic Violence Defense Attorney
Do not make the mistake of assuming you can defend yourself without an attorney in criminal court, even if you know for certain you did not commit the offense in question. Many domestic violence cases rest on one party's word against another's, and any missteps in the preliminary stages of any domestic violence case can carry severe repercussions.
The attorneys at Gibbons & Gibbons provide criminal defense counsel to individuals charged with domestic violence in the Los Angeles area and surrounding communities. If you committed some type of domestic violence, the penalties you face could be significant, and the right defense attorney can potentially help you mitigate the severity of your sentence. If you have been falsely accused, you will need an experienced Los Angeles domestic violence defense attorney to help you prove the truth of the situation.
Know Your Rights After Arrest
Every American citizen has two important constitutional rights that come into play when they are arrested for any criminal offense. The Fifth Amendment upholds the right to remain silent upon arrest, and the Sixth Amendment upholds the right to legal counsel. Once the police inform you that you are under arrest, say nothing until you can speak to an attorney. Even if you feel compelled to explain your side of a situation after you've been falsely accused of domestic violence, doing so is only likely to work against you. You are under no obligation to answer any questions from the police, and you should exercise your right to remain silent as you politely follow arresting officers' directions.
Once you complete the arrest and booking process, you will be permitted to make your phone calls. At this point, the best thing for you to do is to contact an experienced Los Angeles domestic violence defense attorney you can trust to represent you. The court can provide a public defender free of charge if you're unable or unwilling to hire a private defense attorney, but even the best public defenders can't match the level of personalized representation you would receive from an experienced private Los Angeles domestic violence defense attorney.
Gibbons & Gibbons develops individualized legal strategies for each client we represent. We can meet with you immediately after your arrest and ensure the police follow all appropriate procedures during arrest and booking. If you have experienced any violation of your civil or constitutional rights, we will ensure this is brought to the court's attention immediately. We'll help you understand the charges against you, the potential penalties you face if convicted, and the best defenses available to you.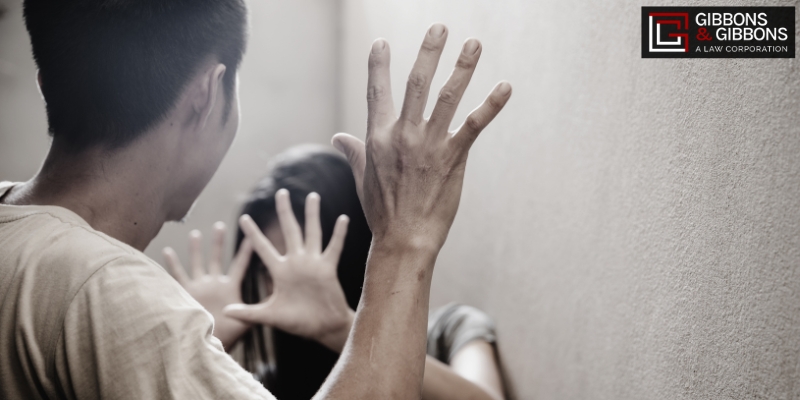 Domestic Violence Penalties in California
The term "domestic violence" applies broadly to any incident of violence within a family or household. Under California law, the parties involved in an incident do not necessarily need to live together, nor do they necessarily need to be relatives for domestic violence to occur between them. Many domestic violence cases in Los Angeles involve current and former spouses, domestic partners and romantic partners, extended family members, and current and former roommates and housemates.
Many offenses that qualify as domestic violence mirror standard criminal offenses. For example, threatening to harm someone and then physically attacking them would constitute assault and battery in most cases. However, if the relationship between the parties involved qualifies as domestic violence, the defendant's penalties for conviction would be much harsher than the penalties usually assigned for standard assault and battery.
Punishments for domestic violence offenses are not only more serious than their standard counterparts but also potentially include a host of other legal implications as well as various personal and professional consequences. For example, a domestic violence charge against a parent could lead to involuntary termination of their custody and visitation rights. A conviction could also mean losing a professional license and/or memberships in certain professional organizations.
What to Expect From Your Los Angeles Domestic Violence Attorney
Ultimately, any domestic violence charge can potentially lead to economic penalties like fines, court fees, penalty assessments assigned at the discretion of the judge, and liability for victims' civil damages. The judge could also sentence the defendant to incarceration, probation, mandatory counseling and/or substance abuse treatment, community service, and more, depending on the specific details of the case.
If you are charged with any type of domestic violence in Los Angeles, your defense attorney's job is to prevent the prosecution from meeting the burden of proof necessary for a conviction. The prosecution must present compelling evidence and witness testimony to prove the defendant's guilt beyond a reasonable doubt, and the defendant must be found guilty by a unanimous verdict from a jury of the defendant's peers. It is your Los Angeles domestic violence defense attorney's job to prevent this from happening.
The team at Gibbons & Gibbons understands how desperate your situation probably feels, and our goal is to help you approach this difficult case with more confidence and peace of mind. If you or a loved one faces domestic violence charges of any kind, we can help. Contact Gibbons & Gibbons today and schedule your consultation with a Los Angeles domestic violence defense attorney you can trust with your case.