Restraining Order Attorneys in Los Angeles, CA
Award-Winning Legal Representation in Southern California
When a restraining order has been filed against you in California, it's important you understand what you're up against and how to proceed. Violating an order can have serious legal consequences, leading to a criminal record and even preventing you from seeing your children. If you were served a restraining order in Southern California, contact the restraining order attorneys at Gibbons & Gibbons for immediate legal help. Our Los Angeles restraining order lawyers understand these laws and can provide our clients with skilled representation. We have more than 60 years of collective experience and, during that time, have helped nearly 3,000 clients.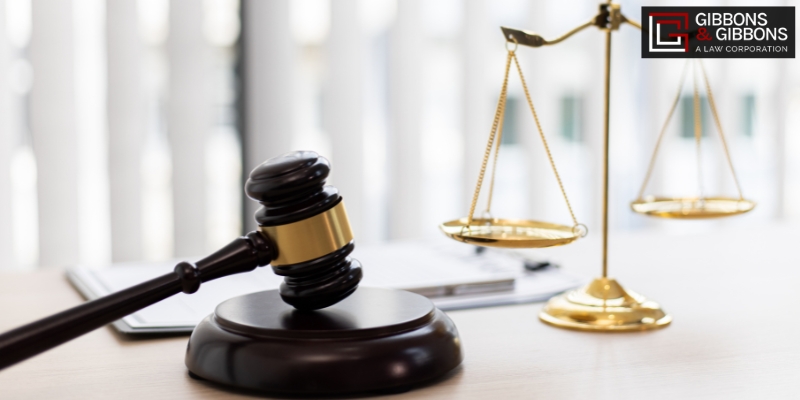 When Are Restraining Orders Issued?
Courts have the authority to issue restraining orders in order to prohibit one person from contacting another. Restraining orders are usually issued in domestic violence cases, especially when there has been evidence of physical abuse, harassment, sexual assault, or stalking. The order will usually prohibit a person from any contact with the abused or harassed party, including visits to their place of work or their home. There are two kinds of restraining orders: temporary and permanent.
Are you dealing with a restraining order? Call Gibbons & Gibbons, A Law Corporation today at (562) 802-3602 or contact us online to schedule a meeting with our restraining order lawyer in Los Angeles.
Temporary Restraining Orders in California
Before filing an official restraining order, the court may use a temporary restraining order which only lasts a few days. If you are issued a temporary restraining order, obey it to the letter. Contacting the person who issued the order can only make the situation more difficult and will not help your case. Instead, contact a Los Angeles criminal defense attorney and discuss your legal options in preparation for the hearing for a permanent order.
Permanent Restraining Orders in California
If someone asks the court to issue a restraining order because of alleged abuse or domestic violence, the matter must be addressed in a Los Angeles court before it can take effect. At a court hearing, the subject of the restraining order may exercise his or her legal rights. The subject should contact their attorney immediately after receiving notice of a restraining order. Court hearings are usually set up in about a week or 10 days, giving the respondent little time to prepare with their attorney.
Permanent restraining orders may last for up to 5 years, depending on the circumstances of the case and the evidence presented to the court. If you have a restraining order filed against you, it will show up on your background check, and you will not be permitted to possess a firearm.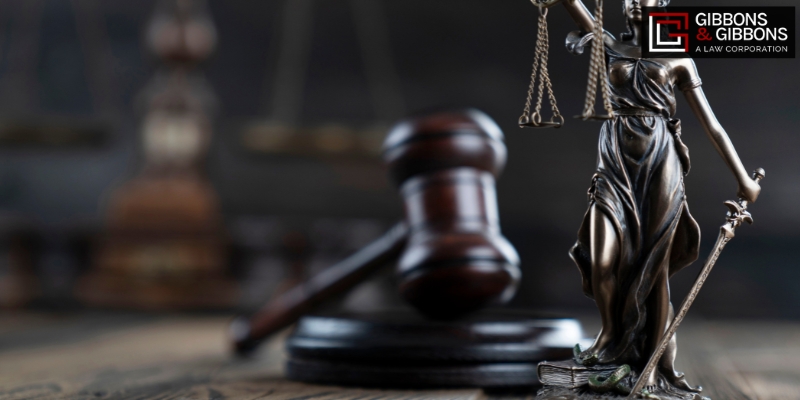 Will a Restraining Order Show on a Background Check?
Although a restraining order does not generally appear on a criminal background check, a restraining order will be visible in some public databases and websites commonly used by most employers. A restraining order may appear on a background check if it was included in a sentencing portion of a criminal record.
What are the Penalties for Violating a Restraining Order in California?
Violating a restraining order in California can have very serious consequences:
A first violation is considered a misdemeanor charge and may result in jail time or supervised probation. The violator may also be ordered to attend mandatory counseling and could pay restitution to the victim if injured.
If a restraining order is violated multiple times within a year, it could be charged as a felony and could result in up to a year in jail and fines of up to $2,000.
Are you Seeking a Restraining Order against Someone Else?
Restraining orders can be a helpful solution in cases of stalking, domestic violence, tumultuous divorce, and other instances in which someone is engaging in threatening or intimidating behaviors. We help those serving restraining orders against persons who pose a threat to their safety and well-being. Our firm can help you provide the court with all the proof you need to put important safety measures in place for the protection of you and your loved ones.
Contact Our Los Angeles Restraining Order Lawyers Today
If you were served a restraining order in Cerritos or Norwalk, take immediate action to defend your rights and protect your freedom. As your representatives, our firm will use our legal resources to build you a solid defense, working either to reduce violation charges and penalties or have your restraining order dismissed in your court hearing. Contact our Los Angeles restraining order defense lawyers today!
Contact Gibbons & Gibbons, A Law Corporation today for a FREE consultation!